The popular ASTROX 99 series known for generating dominating smash power, is coming out with new technology and a new look ? in collaboration with men's singles World No1. Kento Momota. The new ASTROX 99 goes a step beyond unequivocal raw power, gaining the ability to control the pace of the game. Like the ASTROX 88 S/D models, the new ASTROX 99 will be available to a wider audience with versions PRO, TOUR, GAME, and PLAY, designed and crafted with the same performance concept for different levels of play.
Featuring the Slim Shaft: For beginner players looking for a budget friendly option of the ASTROX 99..
Flex


Medium
Frame
Graphite
Shaft
Graphite
Weight / Grip
4U (Avg.83g) G5, 6
Stringing Advice
4U: 20 - 28 lbs
Recommended String
Control Players:
AEROBITE
Hard Hitters:
BG66 FORCE
Color(s)
White Tiger



ISOMETRIC
Enlarged Sweet Spot
ISOMETRICTM technology continues to help the world's greatest players achieve global success.
Developed over 30 years ago, the ISOMETRICTM design increases the sweet spot by 7%*. Compared to a conventional round frame, a square-shaped ISOMETRICTM racquet generates a larger sweet spot by optimizing the intersection of the main and cross strings.
ISOMETRICTM delivers greater control without sacrificing power. ISOMETRICTM is a Trademark of Yonex CO., LTD.
*Tested by Yonex
Boosted power with a tungsten-infused weighted bumper, adding 55% more weight* than conventional grommets. The POWER-ASSIST BUMPER enhances the Rotational Generator System, quickly transferring more weight to the shuttle.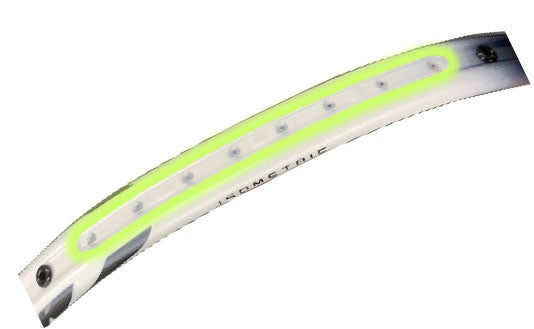 Slim Shaft