Yonex Astrox 7 (AX7) Badminton Racket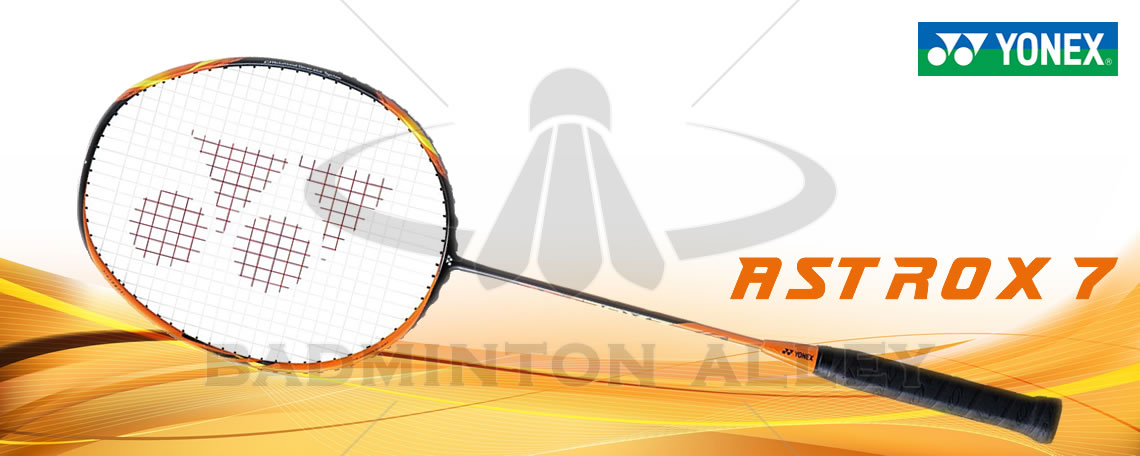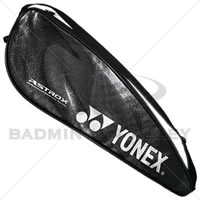 The Yonex ASTROX 7 Black Orange badminton racket is a medium stiff head heavy badminton racket. ASTROX 7 racket is equipped with Rotational Generator System. The counter balanced head adapts to each shot, helping you to control the drive and to attack the opposition with increased acceleration, steeper angle and power on the smash. Astrox rackets are an attack-oriented model which can take the lead in a high-speed game with a design that can deliver powerful, steep smashes, allowing you to dominate the court.
By applying the counterbalance theory, weight is distributed throughout the grip end, frame top and the joint for maximum control. The transition to the next shot can be performed smoothly with a rapid succession.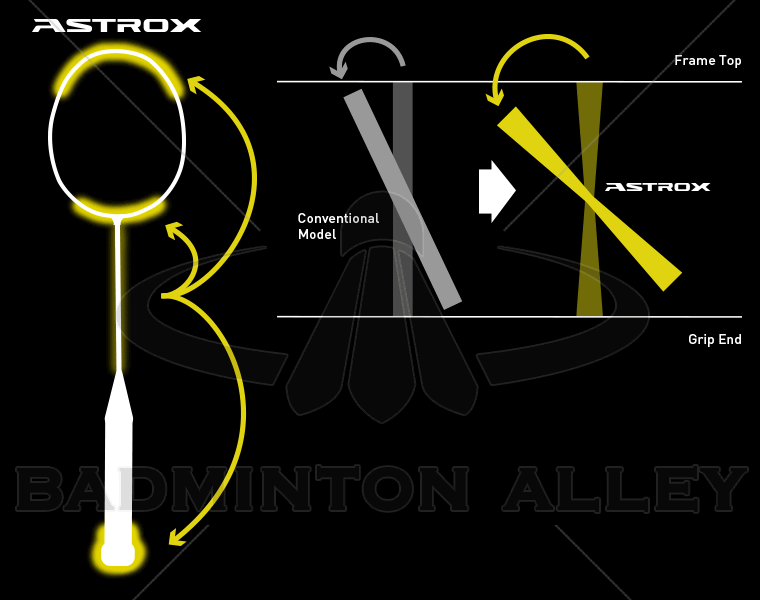 ---
Yonex Astrox Badminton Racket
Features


Level: Intermediate / Advance
Type: Offensive
Flex: Medium
Head: Square/Isometric
Weight: 80-84gm (4U-)
Grip: G5 ( 3 1/4 inches )
B.Pt: 7 (Head Heavy Balance)
Tension: 20-28 lbs
===============
Head: Graphite, Tungsten
Shaft: High Modulus (HM) Graphite, Nanomesh Neo
Cover: Yonex Full Cover
String: Yonex BG-65 (Custom Strung) / Upgrade Available